Amélie Darvas
Chef of the restaurant Äponem - France
In 2018, after five years spent at the helm of her Parisian restaurant Haï Kaï, Amélie opened Äponem in the south of France. Shortly afterwards, she obtained a Michelin star making her one of the few Michelin-starred female chefs in France. Here at Äponem, the Auberge du Presbytère, she cultivates her own organic vegetable garden, offering an experience where nature and food go hand in hand.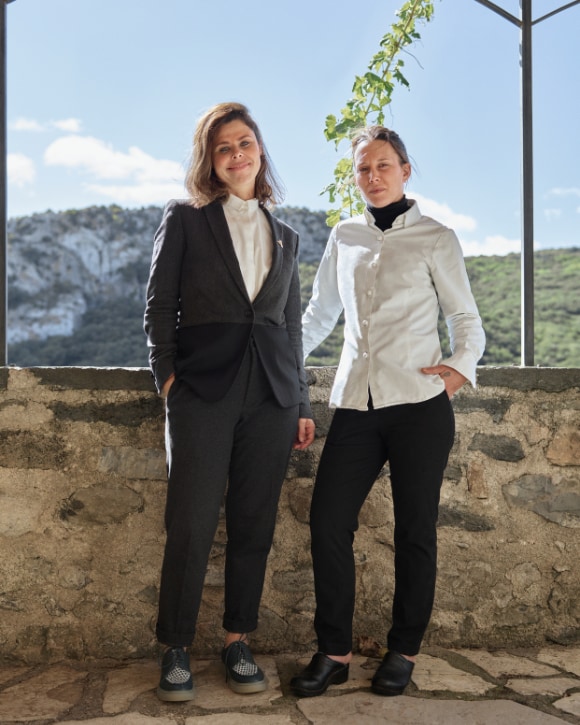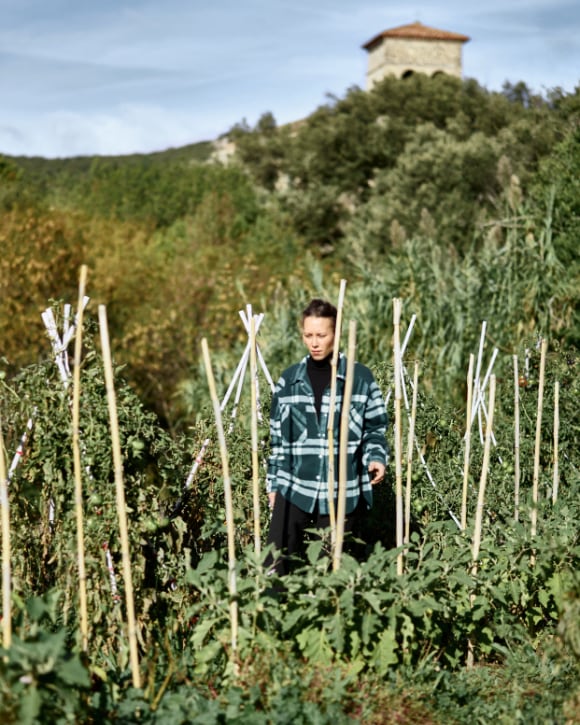 Garden Gastronomy Experience
"Instinctive and based on the seasons food"
At Äponem, Chef Amélie Darvas and her lifelong accomplice, sommelier Gaby Benicio, work hard to make this inn in the very heart of Hérault a space full of freedom, where they serve food that is instinctive and based on the seasons. They cultivate their own biodynamic kitchen garden together in a place where nature, food and local produce come together.
Discover the Restaurant
Äponem means "happiness" in the language of the Pataxo, an indigenous Brazilian tribe. It's a nod to the origins of sommelier Gaby Benicio. It is an authentic, peaceful location where time stands still. It is situated on a small mountain, surrounded by scrubland, with a small lake below and an atmosphere redolent with the scents of the kitchen garden.
"It's very interesting to start with a wine when making a dish. Here, wine and vegetables really come to the fore. La Grande Dame is a wine that pairs really well with fine food. Its verticality and straight-edged side with a nice volume go perfectly with plant-based food"
Gaby Benicio