Veuve Clicquot at the Printemps Haussman
Veuve Clicquot opens the doors of an exclusive boutique that pays tribute to our design culture, on the first floor of Printemps Haussmann in Paris.
A pioneer in the design of iconic objects and boxes, the Maison invites you to discover 4 emblematic creations reissued in a more responsible format. What's more, you'll be able to personalize some of the cases with the message of your choice!
Come and discover the new edition of our La Grande Dame 2015 vintage through the eyes of Italian artist Paola Paronetto.
Arrow Follow Your Sun:
a limited-edition collection
The new Clicquot Arrow "Follow your sun", with its bright, iridescent colors, is sunnier than ever: because every new day invites us to reconnect with the places we love most.
In addition to the Yellow, Blue, Green and Orange boxes featuring a bottle of Yellow Label Brut, the capsule collection also includes the first Arrow Rosé with the Rosé Brut cuvée, to further iconize this emblematic object.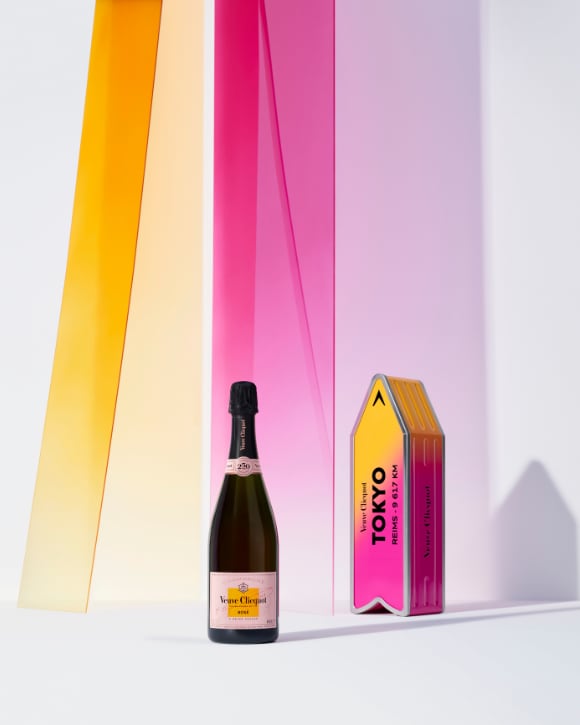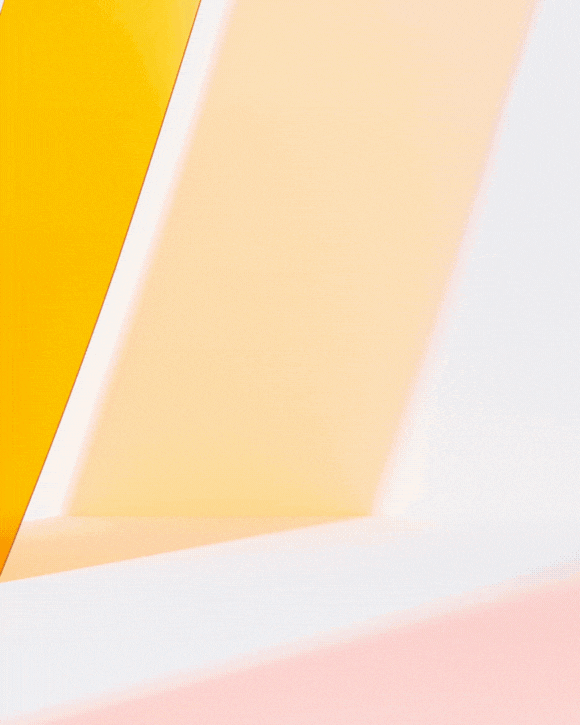 Arrow : A place, yours
Visit the exclusive Printemps Haussmann boutique and personalize your Arrow box with the destination of your choice. As a nod to Veuve Clicquot, the distance between your destination and the cellars of the House is indicated just below.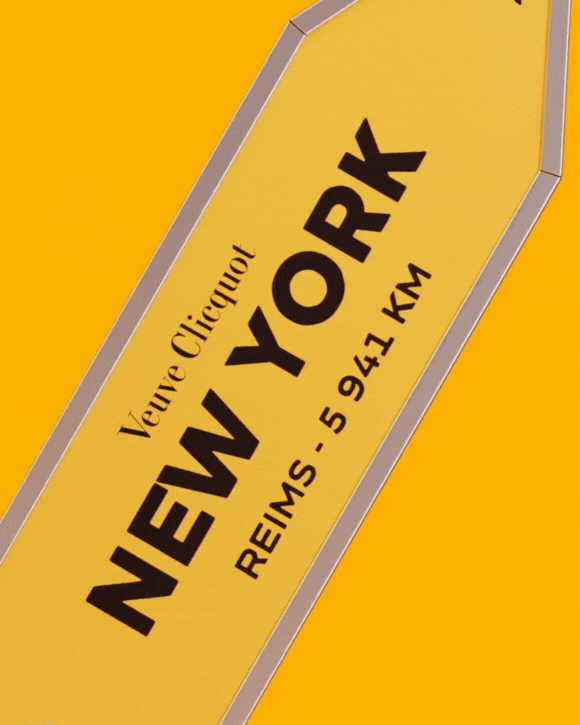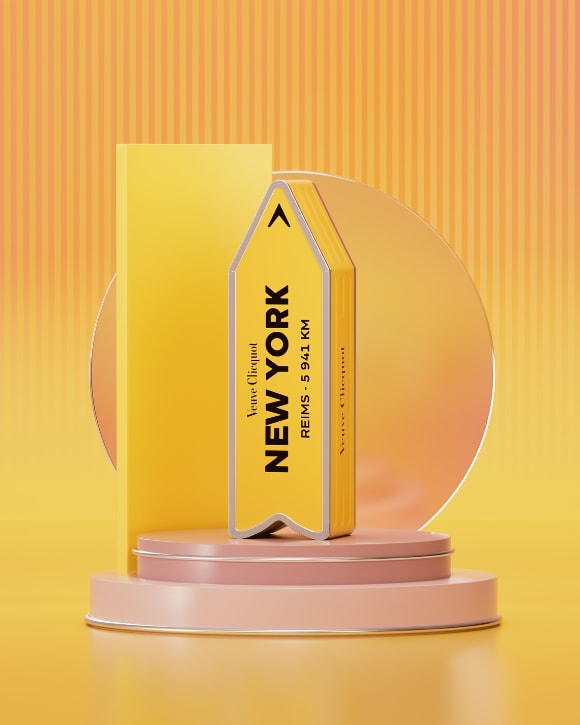 Ice Jacket :
Customize yours!
Exclusively in the store, you can personalize the Ice Jacket with the message of your choice. This isothermal case, which has become a must-have, allows for optimal consumption of champagne, keeping the bottles cool for two hours.
Available in solar yellow and pink.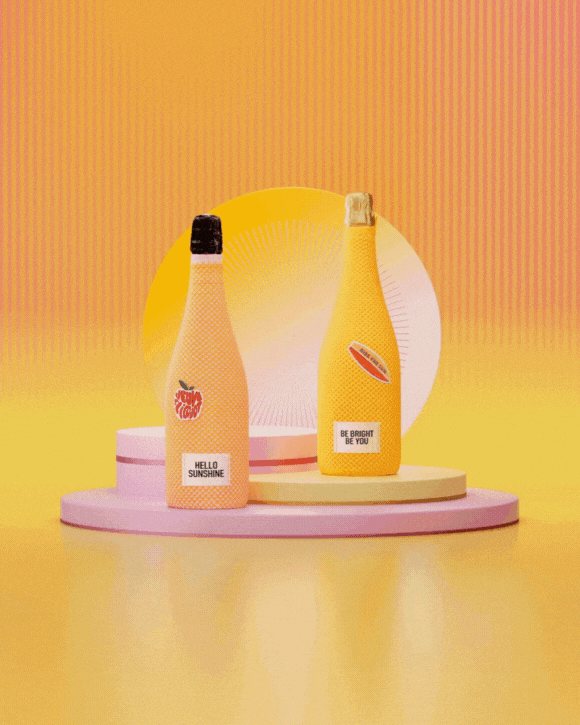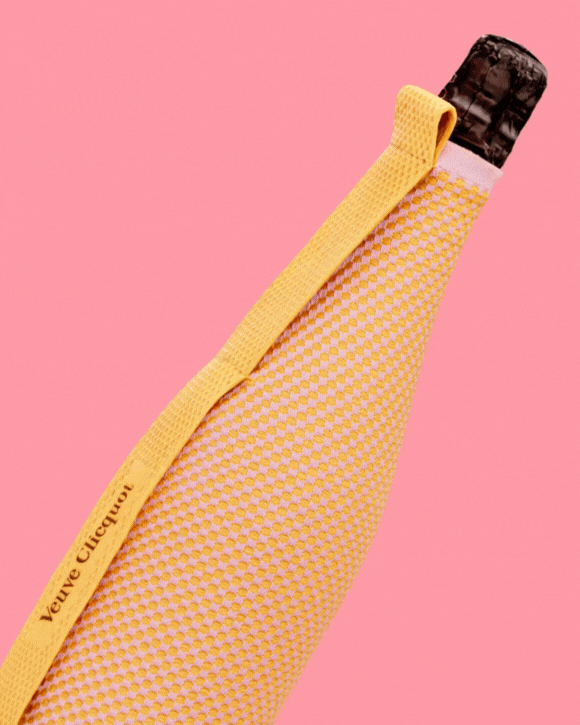 Clicquot fridge :
A limited-edition box, reinvented in collaboration with SMEG
The Clicquot Fridge is a bold isothermal box inspired by 1950s refrigerators.
Available in sunny yellow and pink, the emblematic colors of Veuve Clicquot, it embodies the creative spirit of the House.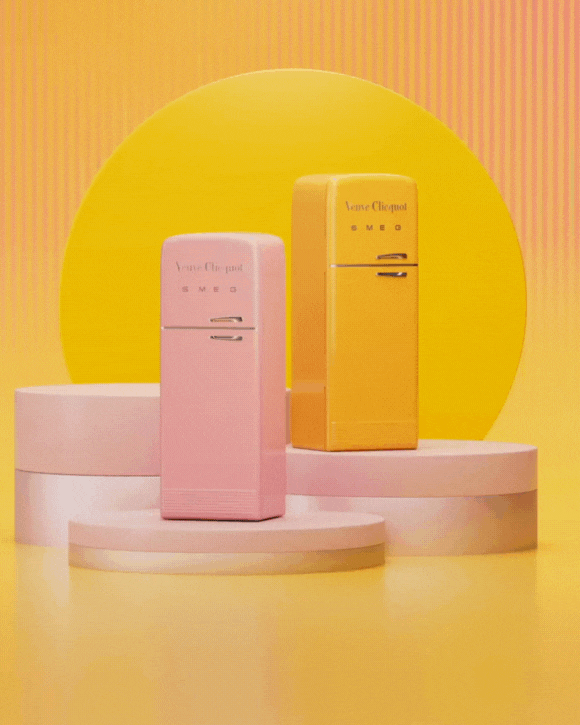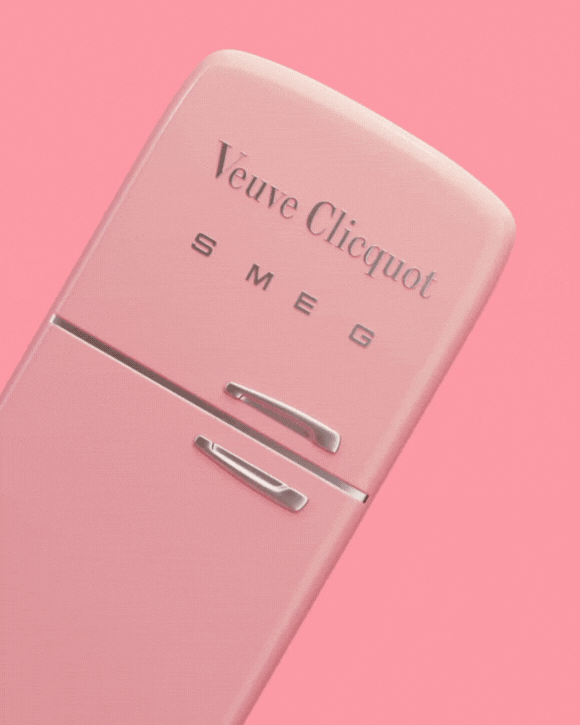 Ice Box : A design champagne bucket & more responsible
Inspired by the meticulous technique of origami, the Ice Box transforms into a nomadic champagne bucket, ideal for impromptu tastings.
Designed to last, it is made of cardboard and paper from sustainably managed forests and FSC certified. Reuse it at least ten times, or recycle it after use!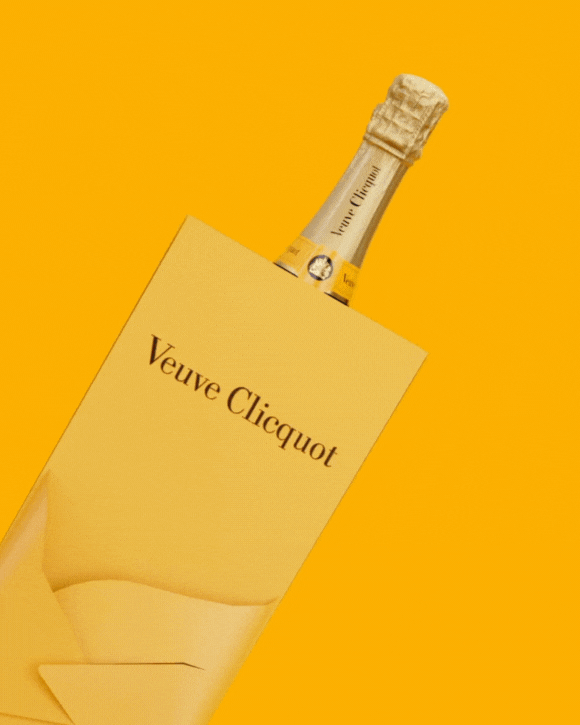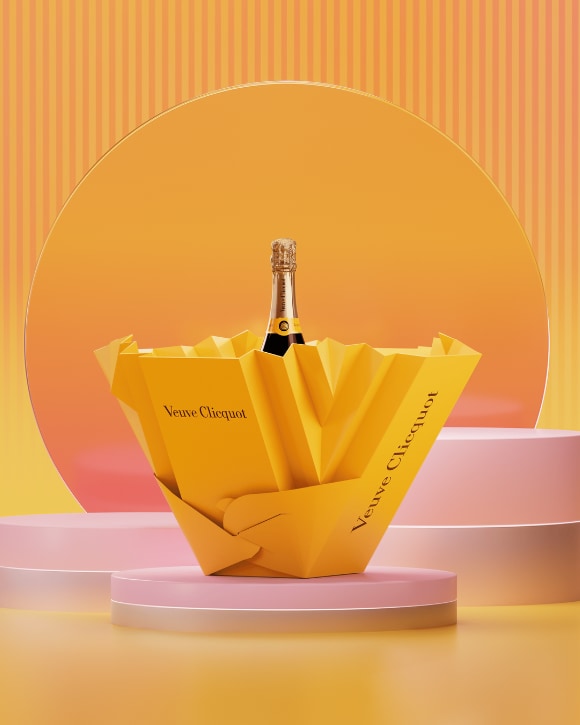 La Grande Dame 2015 by Paola Paronetto
Much like Madame Clicquot, Paola Paronetto is an intuitive innovator, revisiting techniques to create something new and unique. And like all optimists, they share a passion for color.
With her talent and sensitivity, Paola Paronetto creates artworks at the crossroads of utilitarian objects and sculpture. Her work combines novelty, stylistic innovation, and the traditions of ancient art with that of pottery.
Our champagnes available at the Printemps
Address
64 Boulevard Haussmann
75009 Paris
How to find us
Ground floor of Printemps Haussmann
Femme
Opening hours
Monday to Saturday, 10am to 8pm
Sunday 11am to 8pm
Contact
Discover all the Icons in the collection