Marcel Ravin
Chef of the restaurant Blue Bay* at Monte-Carlo Bay Hotel and Resort – Monaco
Michelin-starred chef Marcel Ravin is the name behind Blue Bay, the Monte-Carlo Bay Hotel & Resort's gastronomic restaurant. In his innovative dishes, you'll find a little of his native Martinique, a good dose of creativity and an infinite love of flavor. For him, cooking with locally sourced seasonal fruits and vegetables is more than a commitment.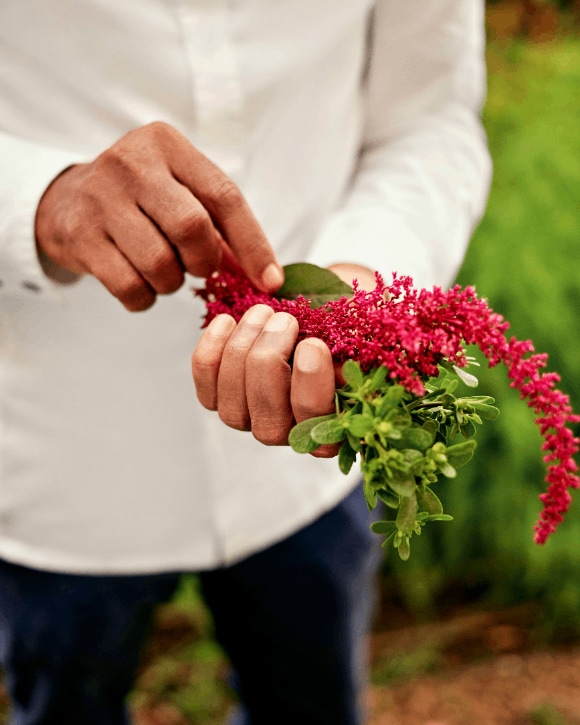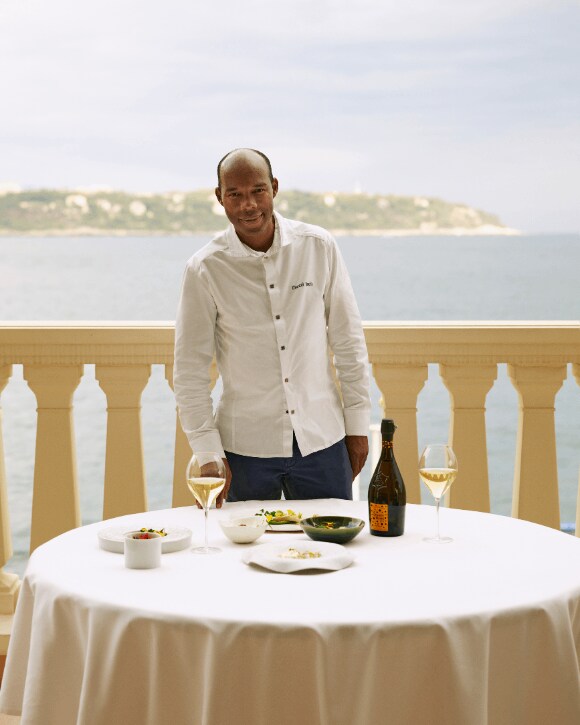 Garden Gastronomy Experience
"Vegetables are the heart of every dish in my restaurant. They are the key element in the composition and design of my recipes. They determine which fish or meat will truly inspire emotion. It's a world in which I use the gifts nature provides to create an experience. That experience awakens all the senses. Putting different elements together is human, and it turns that moment into something intimate, a shared bubble." Marcel Ravin
At "La Table de Marcel", the Garden Gastronomy will feature six or eight small bites, bursting with flavor, paired with Veuve Clicquot La Grande Dame. The small bites vary according to the season and the harvest from the vegetable garden.
"La Table de Marcel" isn't experimental, it's experiential!
Discover the Restaurant
"Our goal was to unite these two worlds: Champagne and the Garden. We wanted to bring fine wine and beautiful vegetables together as one." Marcel Ravin
Inside, the open kitchen offers a peek at the effervescence of the chef and his team. "La Table de Marcel" provides a more intimate experience with the chef; it's like a little perch for two. Outside, guests enjoy a view of the ocean from the panoramic terrace.