Tadayoshi Kimura
Chef of the restaurant TEPPANYAKI in Kyoto - Japan
When it comes to his culinary philosophy, Tadayoshi believes in creating dishes by playing with traditional Kyoto vegetables (Kyo-yasai) and their diversity throughout the year depending on the season. With over 30 varieties in total, his dishes focus on highlighting the beauty of the vegetables and initiating his diners to the terroir of Kyoto.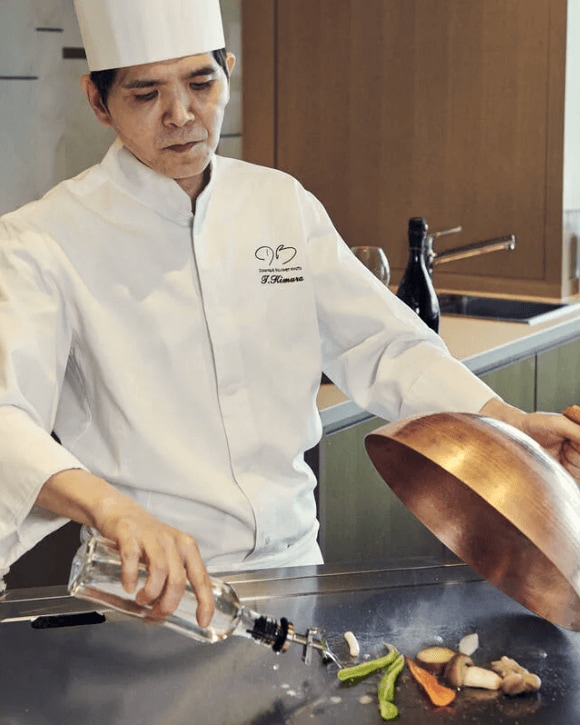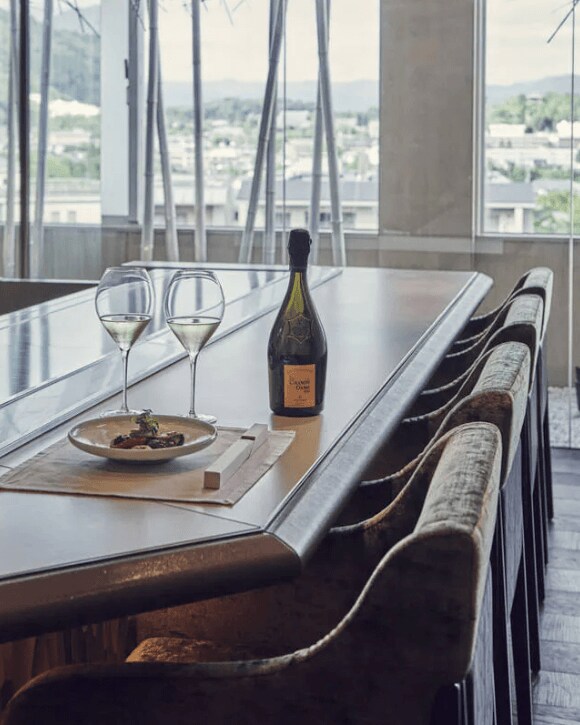 Garden Gastronomy Experience
Wonderful local ingredients
There are more than 30 kinds of Kyo-yasai and I mix those ingredients with other vegetables to create a dish that highlights the beauty of these vegetable. I believe that Teppanyaki is the most simplest way to cook ingredients but each ingredient needs to be thoroughly looked after once on the hot plate.
The gastronomy at the restaurant has always been the heart of the hotel and Kyo-yasai has always played a important role in it. I enjoy introducing these wonderful local ingredients to the people who come to dine in our restaurant and have them experience the terroir of Kyoto.
Discover the Restaurant
The best ingredients produced in Kyoto.
At the first ever Teppanyaki restaurant produced by Michelin Star Chef Dominique Bouchet "Le Teppanyaki by Dominique Bouchet", guests will be able to enjoy the characteristics of the chef throughout the course from the beginning to the dessert using the best ingredients produced in Kyoto such as local vegetables, Kyoto Beef and Kobe beef.