By Cécile Khayat And Victoria Effantin
With the @boulangeriemamiche's trademark crunchy crust, Muesli Bread combines the fruity, acidic and sweet flavors of dried fruit and seeds to pair perfectly with a glass of Veuve Clicquot Rosé champagne.
All you'll need
Ingredients
Wholewheat flour
Rye flour
Water
Natural yeast
Salt
Dried apricots
Cranberries
Pumpkin seeds and oats to top

Instructions
Combine the flours, water, yeast and salt and knead until you have a smooth, sticky dough.
Add the dried fruit and knead again to mix thoroughly.
Leave the dough to rest for an hour, then form into a boule loaf shape. Leave to rest again, for a good 30 minutes.
Re-shape and sprinkle with oats to top.
Leave to rise as far as you like, then cook in the oven. For a crunchier crust, open the oven door and leave the bread inside to 'dry' for 30 minutes.
Cut while fresh and enjoy with a glass of champagne and your favorite cheese. Paradise!
Discover Cécile Khayat And Victoria Effantin
Victoria Effantin and Cécile Khayat are new generation bakers. Since they were young, they have shared a taste for good things, gourmet dishes and generous pastries. After years spent in marketing, they met and immediately recognized that they shared a passion. In the summer of 2017, they opened Mamiche, their first artisan bakery located in Paris' 9th arrondissement. 2019 witnessed the birth of their second boutique. Everything is handmade in their bakeries. In a free, refined and sparkling style, their vision is reflected in all their authentic, gourmet products.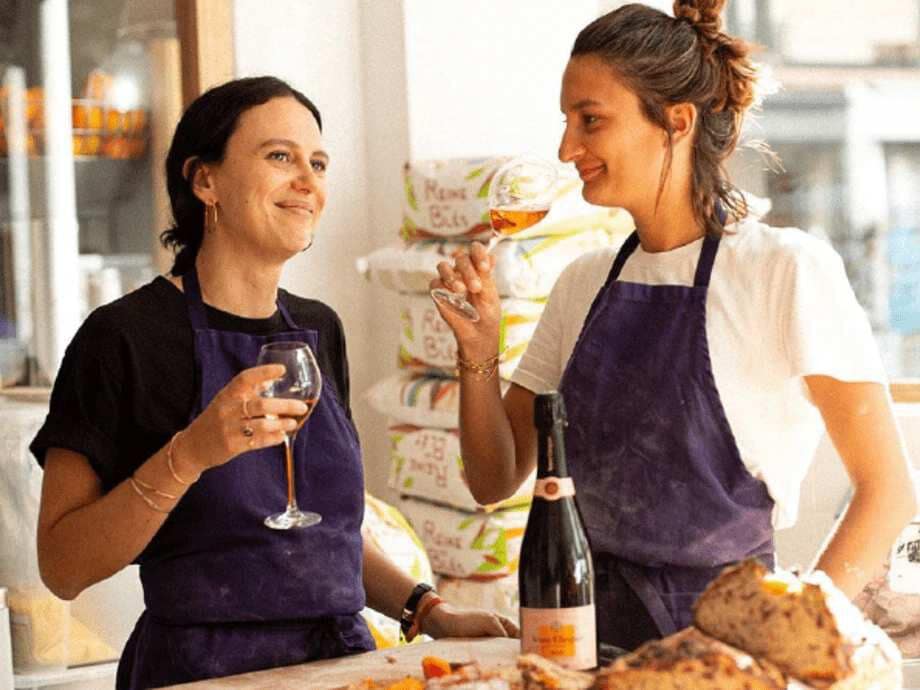 Let them inspire you
They are game-changers, they are shaping the future with true optimism, and they own an authentic voice. Let them inspire you as they make their dreams a reality. Discover the new recipes.