By Irene Berni
Irene Berni has always wanted to work with beauty, bringing her own creativity first to an interior design store, and then to her B&B Valdirose and the blog of the same name. She loves simple recipes in which what counts is the quality of the ingredients, like this one for 'stuffed courgette flowers', made with the nearby farmer's ricotta cheese, flowers from the garden… and that's it!
All you'll need
Ingredients
150 g of fresh, well-drained ricotta cheese
Olive oil
10 courgette flowers
1 tablespoonful of grated Parmigiano Reggiano cheese
A pinch of grated nutmeg
Salt
Freshly ground black pepper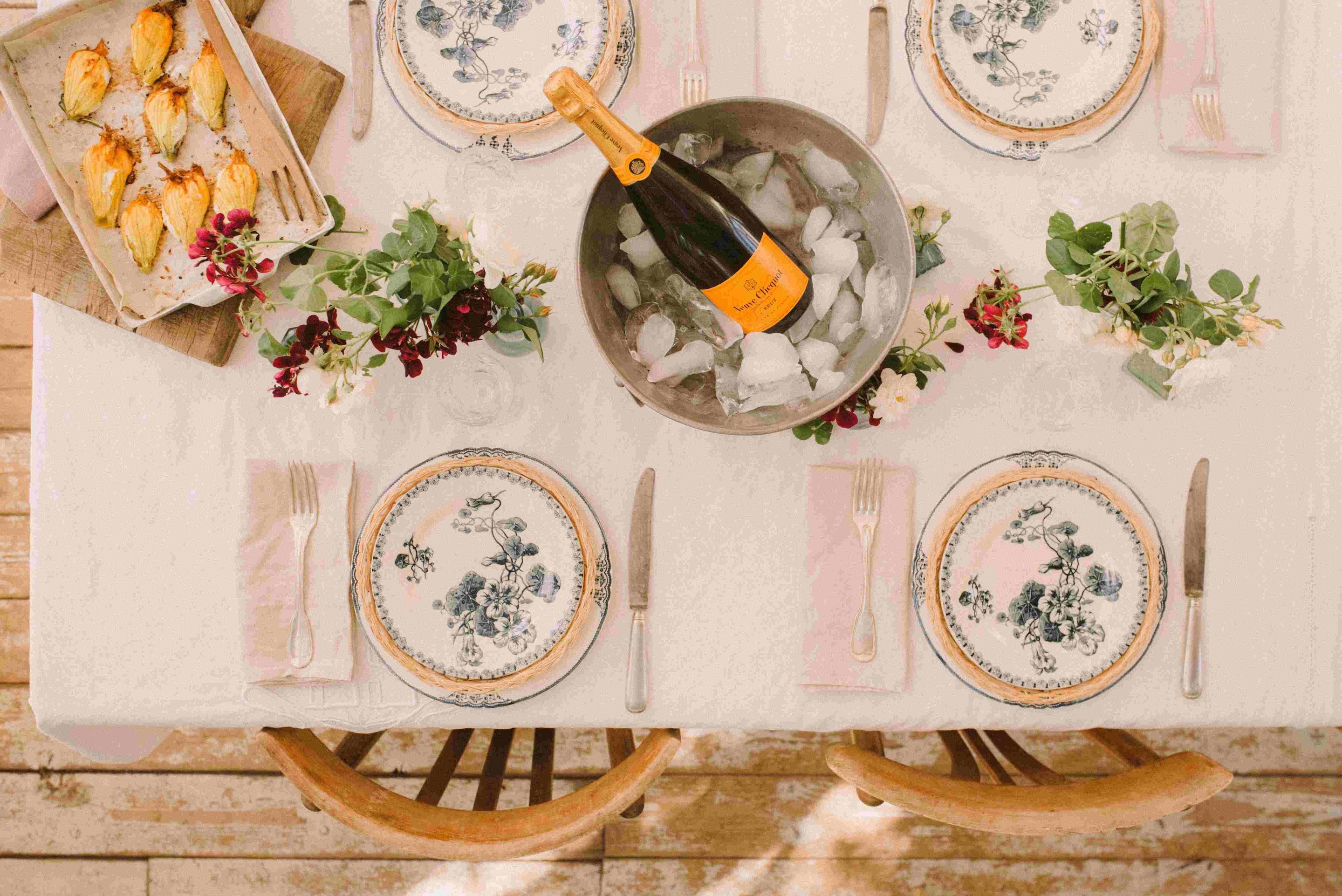 Instructions
Preheat the oven to 180°C. Cover a baking tray with parchment paper and drizzle with olive oil.
Now wash and dry the flowers after first removing the stamen.
Use firm, well-drained goat's ricotta. If too watery, place in a colander for a few hours to drain off the surplus liquid. Carefully mix the ricotta, parmesan, a pinch of nutmeg, salt and pepper in a bowl.
Put one tablespoonful of the mixture into each courgette flower and close each end.
Arrange on the baking tray and cook for about 15 minutes in the preheated oven until golden.
Serve the courgette flowers hot, accompanied by a glass of Veuve Clicquot Yellow Label.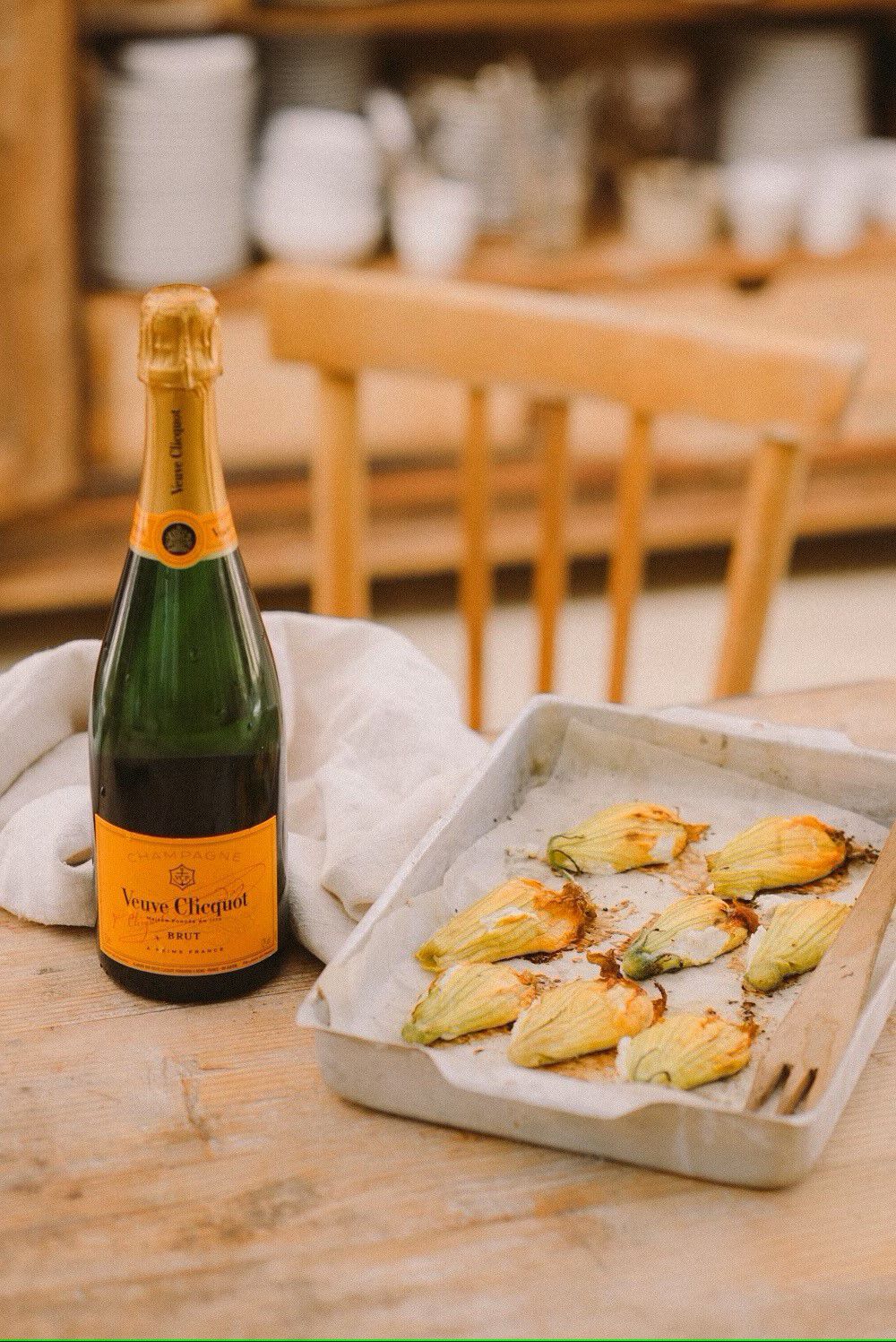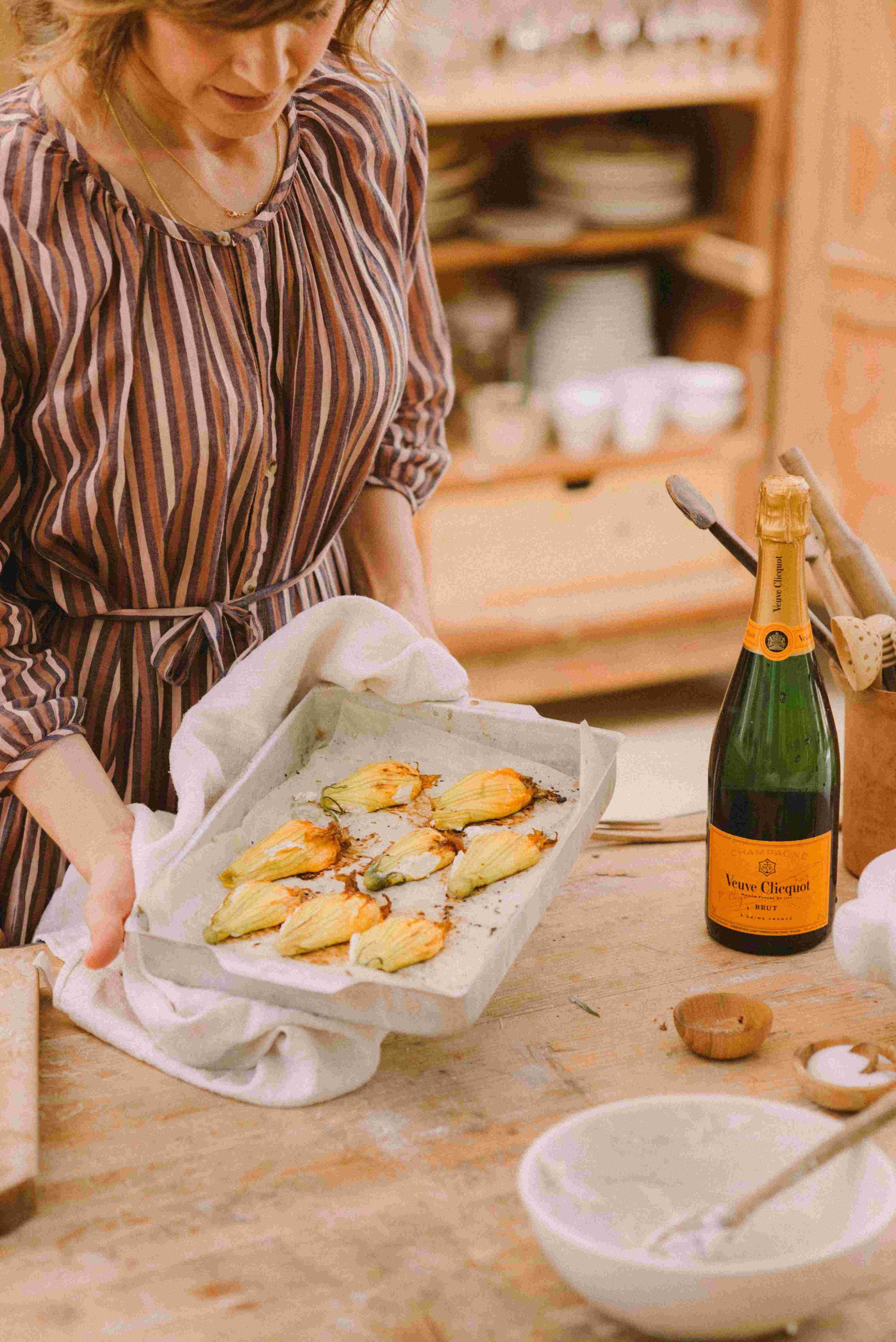 Let Irene Berni inspire you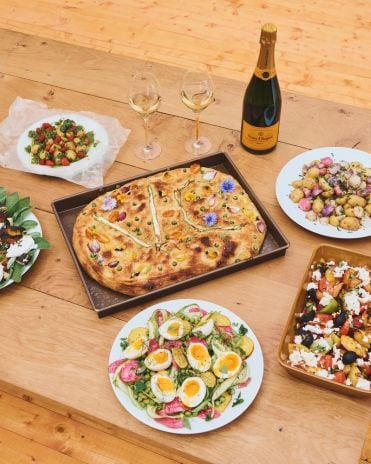 Discover Irene Berni
Irene Berni is an Italian entrepreneur and author of two cookbooks. Her authentic personality, full of creativity, embodies an ideal of harmonious and luminous living. Constantly on the lookout for new ideas and projects, she creates recipes and leads workshops and retreats that celebrate the beauty of the little things. When not in Valdirose, a poetic pseudonym used for her blog, she browses local markets and antique shops. Irène's vision of a benevolent and joyful life is enveloping.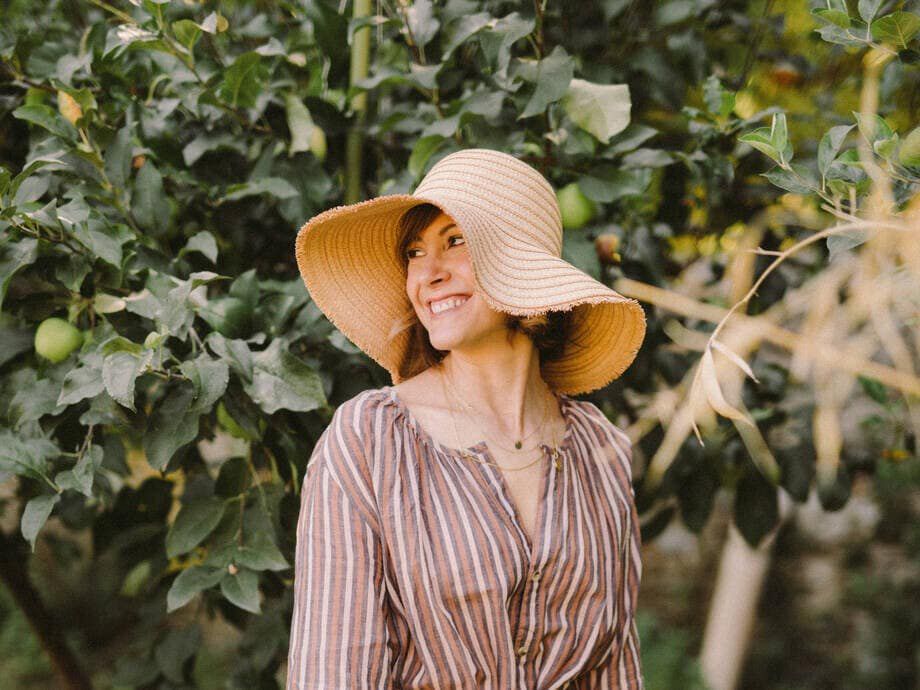 Let them inspire you
They are game-changers, they are shaping the future with true optimism, and they own an authentic voice. Let them inspire you as they make their dreams a reality. Discover the new recipes.