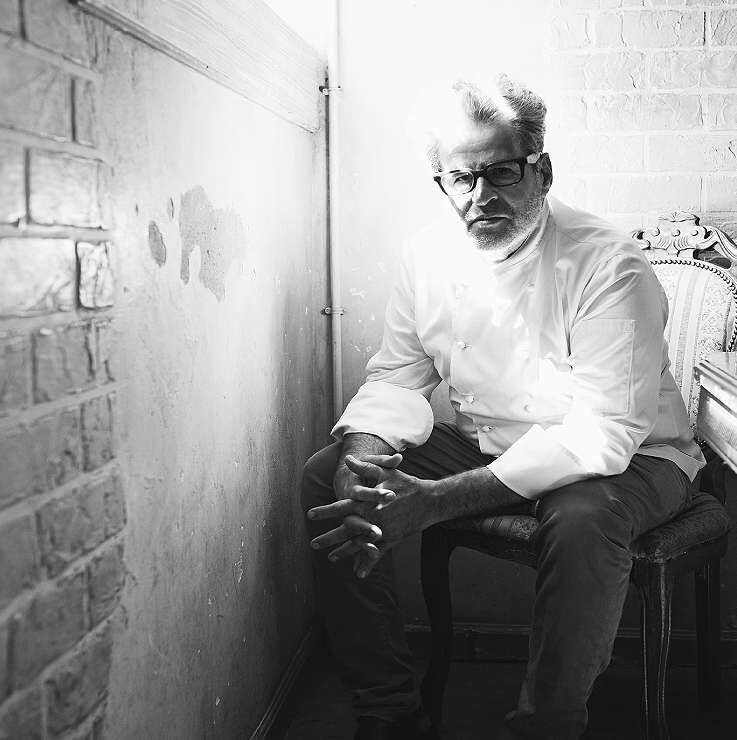 All you'll need
Ingredients
For the beets:
Preheat your oven to the highest temperature that it can reach
Wash the beets and bake them in the oven till they completely burned and become very light in weigh. It will take around 3 hours
Don't be afraid to burn them, they will not be burn
Take them out from the oven and let them cool in the room temperature and then slice them as thin as you can, don't remove their carbon skin
For the dough:
Mixing them all together with a spatula on a Bain Marie, till it sets
changes his color from pearl white into a yellowish pastel color
Take the dough out from the double steamer pan and knead it between your hands for 5 minutes till it becoming soft and velvety
1 cup Veuve Clicquot champagne
A pinch of Atlantic salt
1 tablespoon extra virgine olive oil
1 whole egg
1 cup of all purpose flour
The Veuve Clicquot butter:
1 cup of Veuve Clicquot champagne
50 grams of cold butter cut into 6 pieces
2 fresh sage leaves. Atlantic salt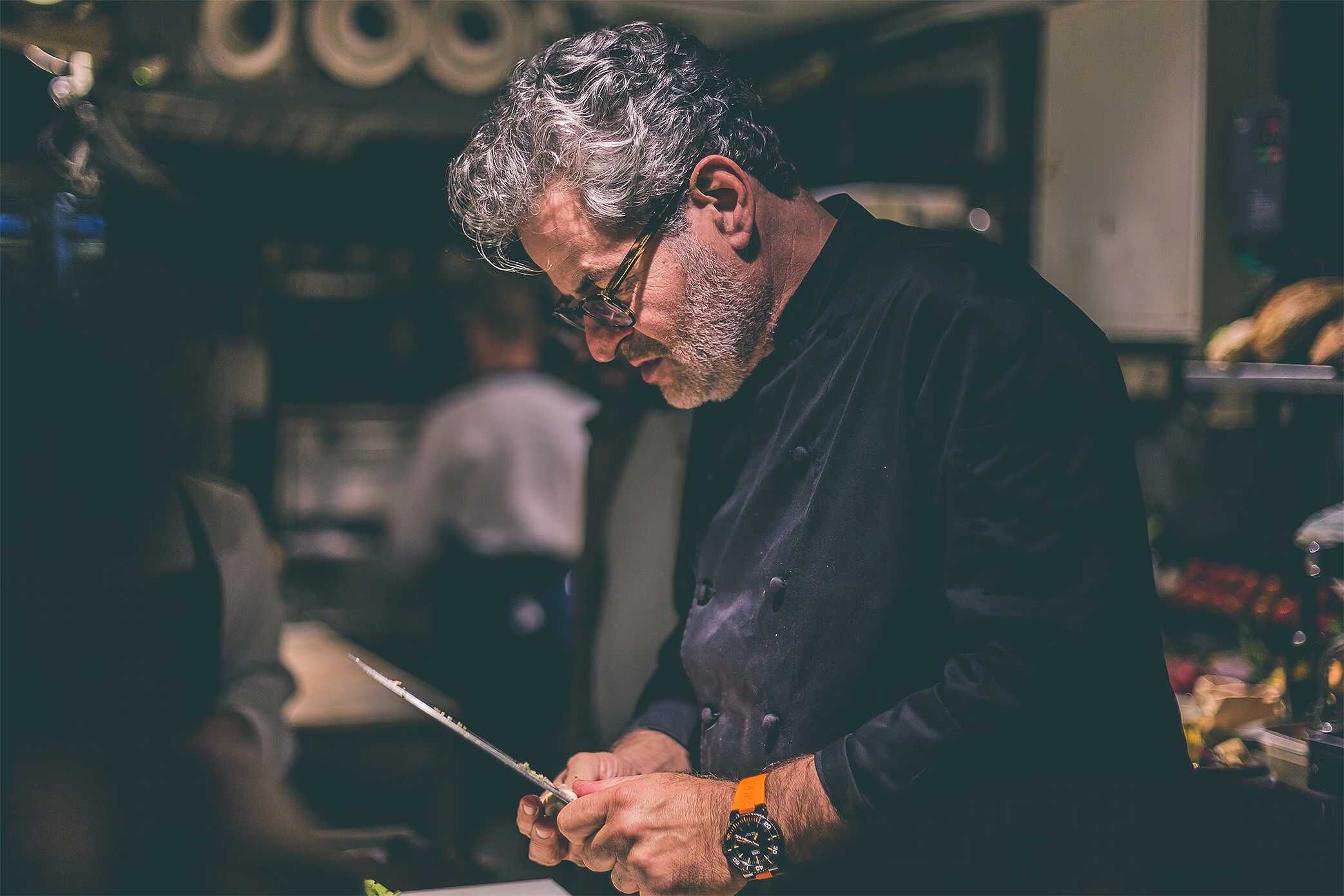 Instructions
Mix the dough with te egg, it looses it's firm texture and becoming very gluey, add the flour, continue to mix till it reaches a kind of firms and it almost not gluey any more.
Wash your hands, dry them well, take the dough out from the bowl and knead it on a dry working surface till it becomes velvety and silky. Wrap it with a piece of cling film and let it rest in a refrigerator for not less than 30
Assembling the ravioli : Take the dough out from the refrigerator unwrap the cling film.
Dust a working surface with a little amount of flour.
Take a rolling pin and flatten the dough till it reaches a thickness of 2 millimeters.
Take a cutting dough ring, 4 centimeter in diameter, and cut circuits from the dough.
Take one circuit, stretch it between your fingers till it reaches a circuit of 6 centimeter in diameter.
Put one slice of the beet above the circuit, think that it has to get a shape of a napkin that falls on a dough.
Fold the dough into 2 and squeeze the edges strongly. Cook it in salty boiling water for 3 minutes, they will flow over to top water surface.
Put a skillet on the stove, light the gas into the maximum heat pour the VC champagne and add the butter, sage and salt. Reduce till a thick emulsion, strain the ravioli from the boiling water and put them in th VC butter, shake the pan that the butter will wrap the ravioli withe champagne butter waves, when done, immediately take out the ravioli from the pan, arrange it on a plate, grate some parmegiano cheese on top, eat immediately.
Let Eyal Shani inspire you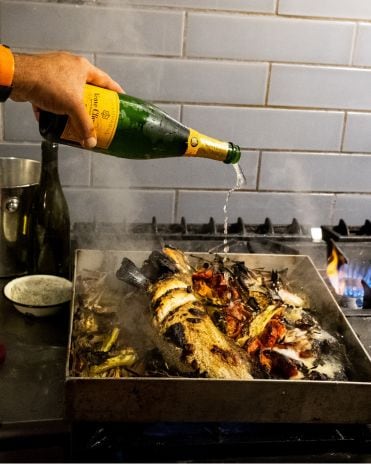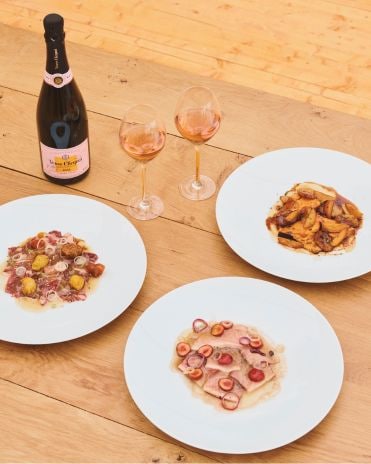 Discover Eyal Shani
Eyal Shani is an Israeli chef, philosopher and food lover. He knew how to develop a unique culinary language and revolutionize Israeli cuisine in his country. His culinary passion was instilled in him by his grandfather, an agronomist and vegan who exposed him from a young age to local markets, fields and vineyards. Since opening his gourmet restaurant, Hasalon in Tel Aviv, Eyal Shani has become the principal chef of 23 successful restaurants in some of the world's most beautiful cities, including Vienna, Paris, Melbourne, Singapore and New York. His respect for products and his love for people transcends his inspiration. Eyal is committed to creating emotion by sharing his taste for authenticity through his colorful dishes.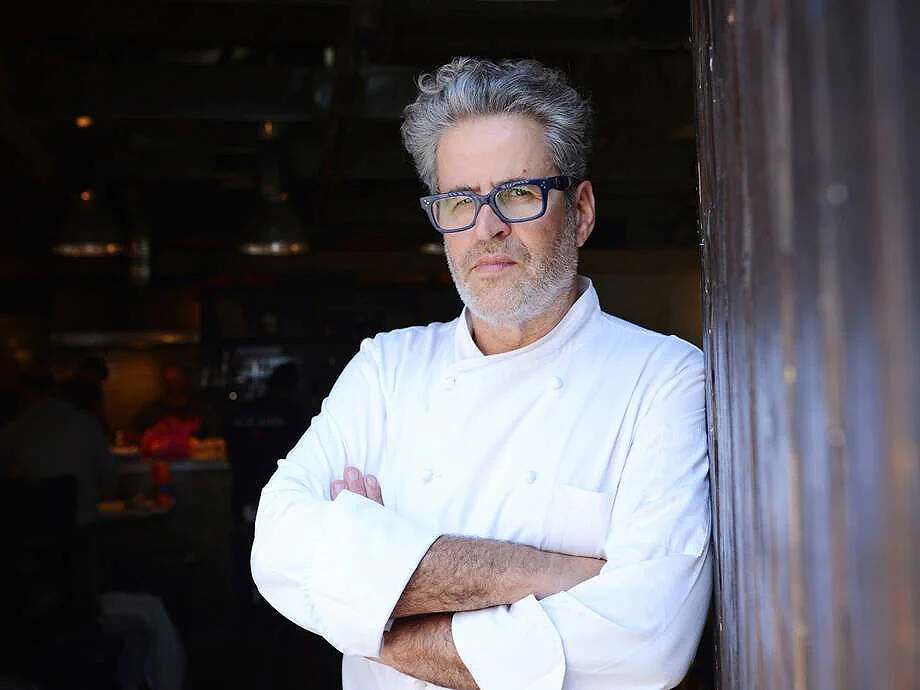 Let them inspire you
They are game-changers, they are shaping the future with true optimism, and they own an authentic voice. Let them inspire you as they make their dreams a reality. Discover the new recipes.