Robin Gill
Chef of Zebra Riding Club Restaurant at Birch - United Kingdom
Working in a capital city as is London, Robin approaches his cuisine in what he calls a "ten-step back approach" – his strong relationships with purveyors and growers, from land to sea, are what form the basis for his menus. Robin's training as a young chef was spent in rural environments, led by nature, in some of the leading gastronomic kitchens across Europe and Scandinavia – which has naturally had a large impact on his cooking style today. Seasonality is at the centrepiece of Robin's dishes, sourcing the best ingredients all year round, bringing out the finest that nature has to offer. This approach complements La Grande Dame's endeavour to pair grands crus vegetables with their Grand Cru grapes.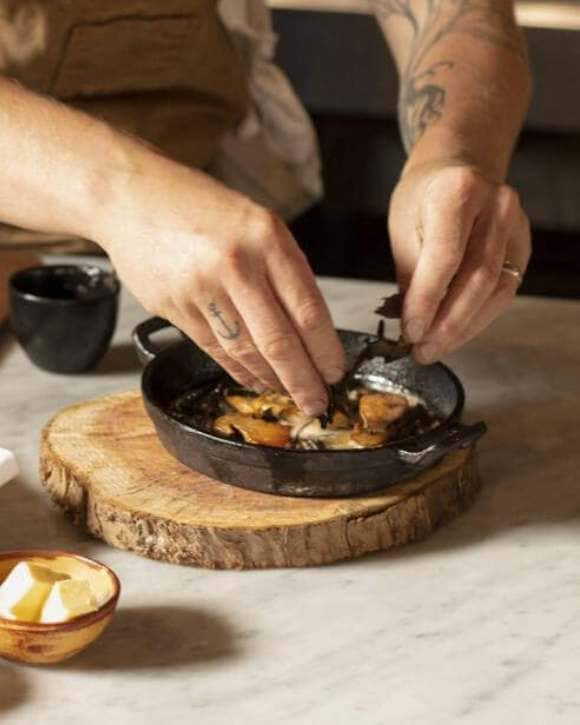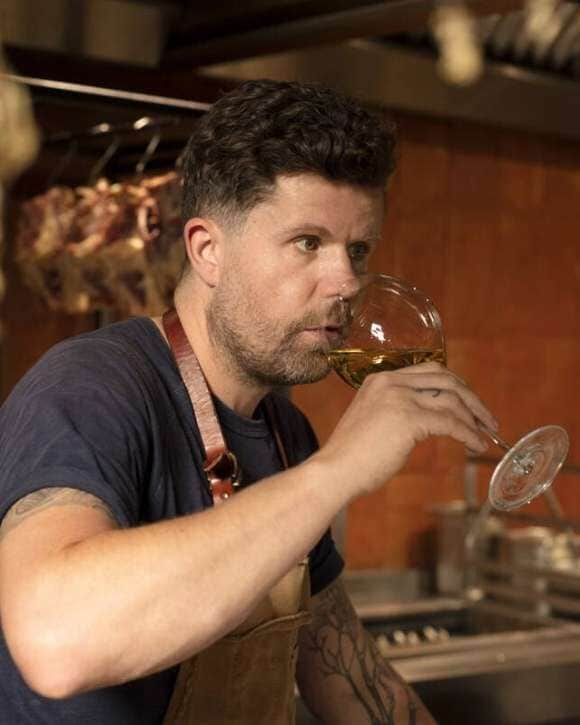 Garden Gastronomy Experience
Seasonality is at the centrepiece of Robin's dishes
Robin's Garden Gastronomy Signature Dish is dictated by nature - Wood fired mushrooms sourced from the Birch woodland, fermented Connemara kelp and smoked cultured cream, all seasoned with herbs from the Birch vegetable garden, to bring out the best of locally sourced ingredients & seasonality.
The mix of contrasts between the earthy, smokey mushrooms taste and the interesting punchy, refreshing notes of the herbs naturally work together. La Grande Dame 2012's complexity and immense layers of flavours & peak in acidity throughout the taste, pairs fantastically well with this dish & highlight their taste longevity.
Discover Zebra Riding Club Restaurant
Veuve Clicquot and chef Robin Gill created an essential cuisine that aims to preserve the authentic taste of exceptional produce until it reaches the plate, in the same vein as Madame Clicquot. This quest for genuine flavor is bringing the best out of seasonality, which means vegetables take centre stage, while meat, fish and eggs are a condiment to the experience and bring out a gastronomy that is highly spontaneous and experiential.