April Bloomfield
Chef of the restaurant at the Mayflower Inn & Spa's
One of New England's most celebrated luxury retreats, Mayflower Inn & Spa, Auberge Resorts Collection, introduced a series of exclusive experiences designed to bring the concept of Garden Gastronomy to life. The focus on fresh, seasonal flavors reflects Mayflower Inn & Spa's core DNA; the famed 100-year-old retreat is known for bespoke guest experiences that highlight its idyllic grounds and surrounding community.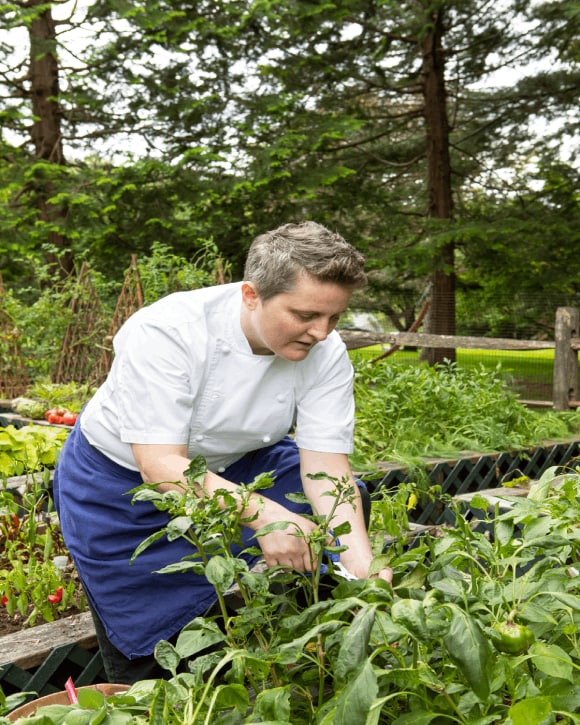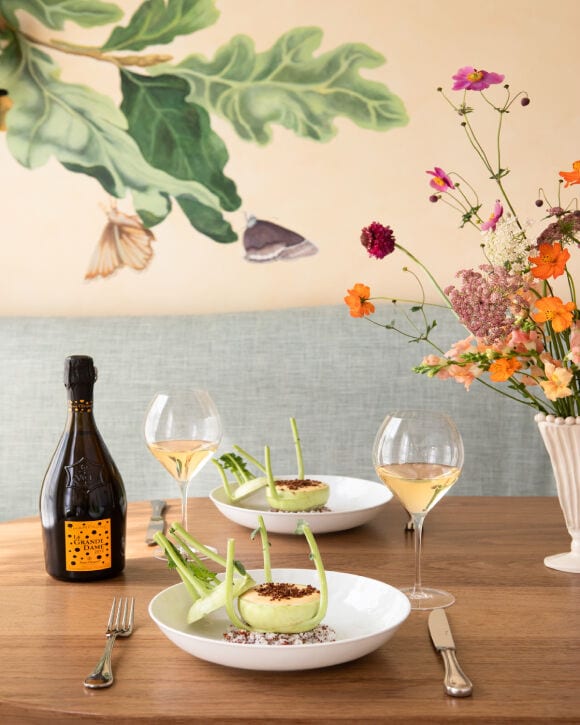 Garden Gastronomy Experience
"The singular taste of vegetables at their peak"
Award-Winning Chef-in-Residence April Bloomfield curated a four-course Garden Gastronomy menu, inspired by the singular taste of vegetables at their peak. Each dish utilized vegetables and herbs fresh from local farms and the Mayflower Inn & Spa's own La Grande Dame Chef's Garden.
Guests could also enjoy intimate Fresh Aire picnics or experience a private class on the Art of Fermentation with an expert culinary team. Each moment was designed to highlight the taste of Veuve Clicquot's exceptional La Grande Dame cuvée.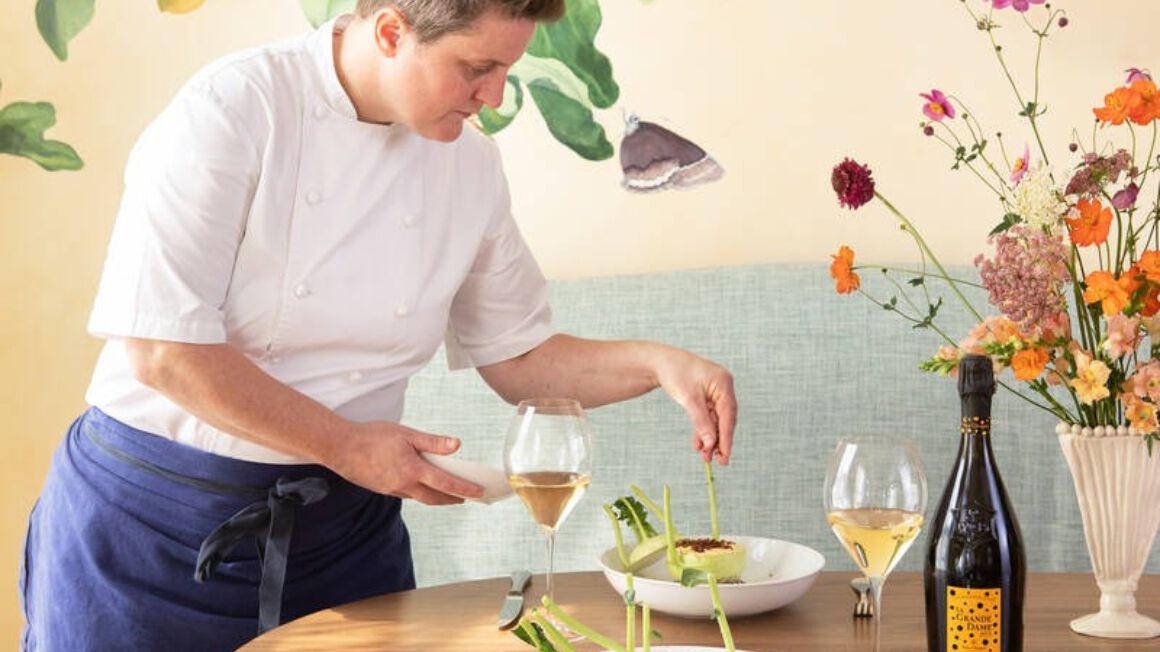 Discover the Restaurant
The Garden Room, designed by interior designer Celerie Kemble, celebrates elegant rusticity and draws inspiration from the natural world with a large-scale floral mural and vibrant greenery throughout, making it the perfect setting to experience Garden Gastronomy with La Grande Dame.